Trailer baru untuk Morbius telah dirilis – dan tampaknya film superhero Sony Pictures berikutnya menggoda kegilaan multiverse studio itu sendiri.
Terungkap pada hari Selasa, 2 November, rekaman terbaru film tersebut menyiratkan bahwa kita akan mendapatkan banyak kejahatan multiversal film Marvel di Morbius. Seperti apa? Ya, terkait dengan musuh Morbius, Spider-Man, misalnya, tetapi ada lebih dari itu dalam teaser terbaru film tersebut.
Lihat trailer terbaru untuk Morbius di bawah ini:
Ada banyak hal yang harus dibongkar dari video berdurasi tiga menit tersebut, tetapi tampaknya Morbius mungkin akan menyeberang dengan karakter dari MCU. Tidak hanya itu, sepertinya Sony akan memasukkan ketiga alam semesta Spider-Man live-action-nya ke dalam film berdurasi panjang pertama dari antihero tersebut. Dan, jika itu belum cukup, Morbius bahkan mereferensikan Venom – jadi kita bisa mulai menghitung hari sampai pasangan itu bertemu.
Film berikutnya berlatar di Spider-Man Universe (SSU) Sony, Morbius dibintangi oleh Jared Leto (Blade Runner 2049, Suicide Squad) sebagai karakter tituler, yang bernama asli Michael Morbius.
Seorang ilmuwan berbakat yang menderita penyakit darah langka, Morbius mencoba menyembuhkan penyakitnya dengan perawatan eksperimental yang berbasis di sekitar kelelawar vampir. Sesuai dengan bentuk film buku komik, tesnya menjadi sangat salah dan dia akhirnya menjadi vampir dengan kemampuan termasuk kekuatan manusia super, kecepatan, ekolokasi, dan terbang – oh, dan kegemaran akan darah manusia.
Morbius yang juga akan dibintangi oleh Matt Smith (Doctor Who), Adria Arjona (6 Underground) Jared Harris (Foundation) dan Tyrese Gibson (Fast & Furious), akan tayang di bioskop pada 28 Januari 2022.
---
Analisis: apakah Morbius lebih penting bagi multiverse Marvel daripada yang kita sadari?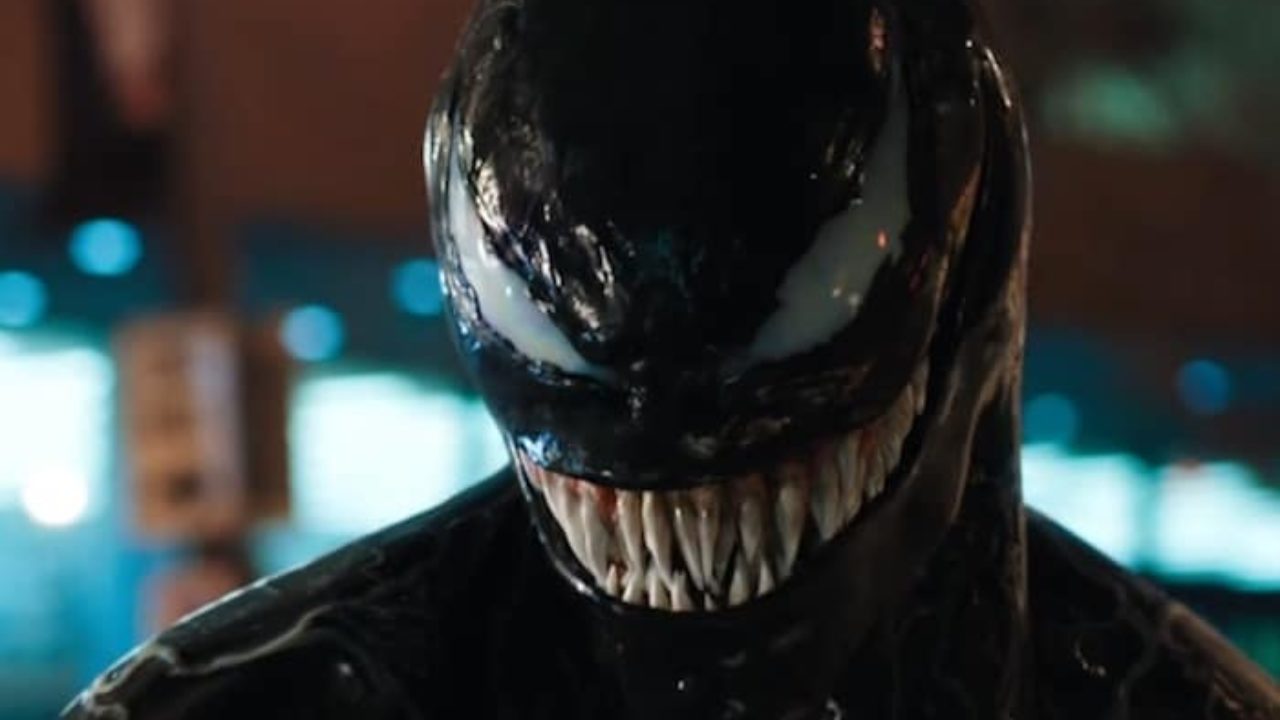 Spoiler mengikuti Venom: Let There Be Carnage.
Sedikit yang diketahui tentang plot film tersebut, termasuk komik Marvel mana – jika ada – yang akan dipinjamnya.
Terlepas dari itu, Sony jelas meletakkan dasar untuk beberapa bentuk anti-hero team-up, atau battle royale raksasa antara karakter-karakter milik Marvel, di SSU. Seperti yang kami sebutkan di atas, Morbius menamai Venom di trailer terbaru film tersebut, jadi hanya masalah waktu sebelum mereka berpapasan.
Namun, yang lebih menarik adalah bagaimana Morbius dapat masuk ke MCU atau Marvel Cinematic Multiverse (MCM) yang lebih luas. Anda hanya perlu menonton trailer terbaru untuk mengetahui bahwa ke sinilah arahnya. Jadi kami tidak akan terkejut jika beberapa karakter SSU masuk ke MCM sebagai bagian dari rencana multiversal besar Marvel Studios untuk Fase 4 dan seterusnya.
Fondasi telah diletakkan dalam hal itu. Venom: Let There Be Carnage's adegan pasca-kredit menggoda pertemuan antara alter-ego Eddie Brock dan Spider-Man Tom Holland, sehingga persilangan itu terlihat lebih mungkin dari hari ke hari.
Bagaimana dengan Morbius secara khusus? Yah, sepertinya dia akan terikat dengan MCU dan SSU. Trailer pertama film tersebut, yang dirilis pada Januari 2020, mengungkapkan bahwa Burung bangkai Michael Keaton akan membuat penampilan cameo. Trailer kedua menunjukkan Vulture juga berbicara kepada Morbius, mengatakan "Kamu dan aku harus tetap berhubungan".
Hering ini tampaknya merupakan versi yang sama dengan yang muncul di Spider-Man: Homecoming. Jika ya, itu berarti multiverse tidak hanya akan memengaruhi MCU – itu juga akan mengalir ke SSU, dan mengarah ke karakter dari alam semesta berbeda yang bergerak di antara mereka.
Itu, dikombinasikan dengan adegan pasca-kredit Venom 2, berarti Morbius bisa menyeberang ke MCU. Masih harus dilihat bagaimana atau apakah dia akan melakukannya, tetapi semua tanda mengarah pada keniscayaan itu.
Dan itu bahkan sebelum kita masuk ke beberapa alam semesta Spider-Man live-action yang ditampilkan di trailer terbaru. Vulture adalah ikatan yang jelas dengan MCU, sementara Venom hampir pasti sudah menjadi bagian dari dunia Morbius.
Tapi bagaimana dengan alam semesta Spider-Man Tobey Maguire dan Andrew Garfield? Nah, kita melihat poster Maguire's Spider-Man, dengan tulisan "pembunuh" di atasnya, di cuplikan terbaru, yang juga hadir di trailer pertama. Sementara itu, momen kedipan dan Anda akan melewatkannya di trailer kedua Morbius menunjukkan menara OSCORP. Terakhir kali kami melihat gedung ini adalah di The Amazing Spider-Man 2, yang dibintangi oleh Garfield.
Jadi debut live-action Morbius mungkin jauh lebih penting untuk kedatangan multiverse daripada yang kita duga sebelumnya. Jika film ini yang menghubungkan titik-titik antara MCU, SSU, dan dunia live-action Spider-Man lainnya, ini akan menjadi film yang kami membutuhkan untuk menonton ketika tiba Januari mendatang.