Microsoft telah menambahkan lebih dari 70 Xbox 360 dan game Xbox asli ke program kompatibilitas mundurnya di Xbox Series X/S dan Xbox One. Itu juga mengaktifkan FPS Boost untuk 37 judul lagi dan telah mulai meluncurkan teknologinya ke Xbox Cloud Gaming.
Pengumuman tersebut dibuat selama acara Perayaan Ulang Tahun ke-20 Microsoft Xbox dan melanjutkan komitmen perusahaan untuk melestarikan game yang mencakup sejarah 20 tahun Xbox.
Pemilik Xbox sekarang dapat menikmati seluruh franchise Max Payne dan FEAR, bersama dengan seluruh franchise Skate karena Skate 2 telah ditambahkan. Lebih dari 20 judul Xbox orisinal juga dapat dimainkan, termasuk Dead or Alive Ultimate, Star Wars: Jedi Knight 2, dan waralaba Otogi.
Jika Anda memiliki game ini dalam bentuk disk atau digital, game tersebut sekarang akan tersedia untuk dimainkan, dengan sebagian besar dapat dibeli melalui Microsoft Store.
Seperti yang telah kita lihat dengan judul sebelumnya yang kompatibel, setiap game yang ditambahkan akan mendapat manfaat dari peningkatan visual dan HDR Otomatis pada tampilan yang mendukungnya. Game Xbox asli akan mendapat manfaat dari peningkatan resolusi 4x di Xbox Series X dan Xbox One X, peningkatan resolusi 3x di Xbox Series S, dan peningkatan resolusi 2x di Xbox One S dan Xbox One.
Judul yang mendukung Peningkatan FPS juga akan memungkinkan game yang sebelumnya dikunci pada 30fps berjalan pada 60fps. Binary Domain, Nier, seluruh franchise Gears of War, dan ketiga game FEAR akan mendapat manfaat dari FPS Boost, termasuk banyak lagi.
Bagi mereka yang suka bermain game Xbox melalui cloud, 34 judul akan mendapat manfaat dari FPS Boost, termasuk Fallout 4, Fallout 76, dan The Evil Within 2.
Tentu saja, pemain dapat mengaktifkan atau menonaktifkan FPS Boost dan fitur Auto HDR dengan membuka bagian 'Kelola Game' jika Anda ingin memainkan setiap judul tanpa penyempurnaan apa pun.
---
Analisis: menjaga game lama tetap hidup itu penting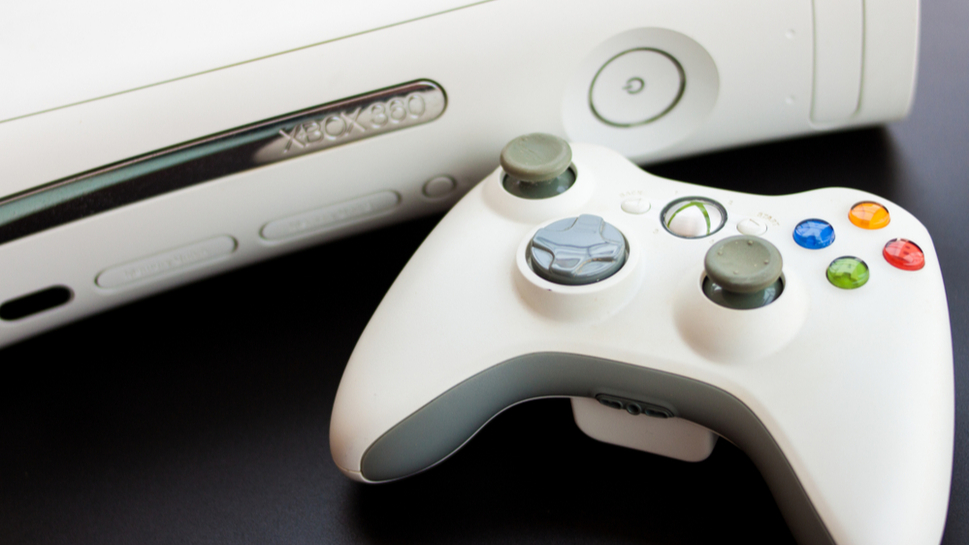 Komitmen Microsoft terhadap kompatibilitas ke belakang sangat mengagumkan. Video game seringkali menjadi tidak dapat diakses saat perangkat keras bergerak dan etalase digital tutup, sebuah tren yang telah kita lihat terjadi di ruang game konsol terlalu lama.
Dengan konsol terbaru Microsoft yang sekarang mendukung setiap generasi Xbox, klasik yang sudah lama terlupakan dapat diputar ulang dan ditemukan sekali lagi, dan seringkali terlihat dan dimainkan lebih baik daripada sebelumnya.
Program kompatibilitas mundur Microsoft juga telah menunjukkan kepada para pesaingnya seperti Sony dan Nintendo bahwa konsumen lebih menghargai memainkan game yang sudah mereka miliki daripada harus membayar untuk remaster dan remake. Ini juga merupakan langkah penting dalam pelestarian video game dan menghentikan game agar tidak hilang dalam sejarah waktu.
Untuk merayakan hari jadi Xbox yang ke-20, kami telah mengenang tentang kotak besar Microsoft dan kenangan, game, dan momen favorit kami. Itu mungkin bukan konsol terhebat yang pernah dibuat, tetapi tidak ada keraguan bahwa Xbox memiliki dampak besar pada industri game secara keseluruhan.